Black Estate Vineyard is a small, family owned business which is
operated in the Bendigo region.  
Our goal is to produce quality wines which reflect the characteristics of the region:
Rich, Ripe Reds.
The Bendigo Region has a long and proud history of winemaking, and we intend to continue the traditions of our forefathers.
There are three main characters of Black Estate Vineyard.
We call ourselves The Three Hands.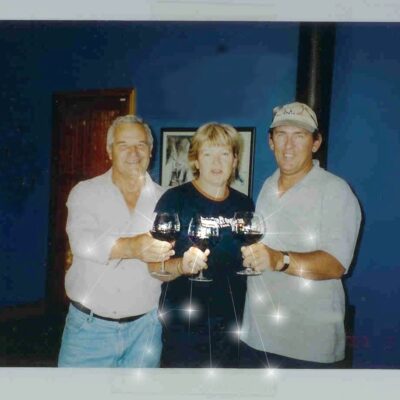 The site that we have selected for our vineyard has a very proud and colourful history.  Wine was first produced at Axe Creek in 1860 by three German immigrants.
Click below to read more about us. 
Interested in buying some wine? You can now order our wines online! Otherwise you can use our trusty order form.
Click below to view our shop.
We are waiting for a message from You!